WHAT DOES EXETER EMPIRICAL DO?
Providing the engaging stories you need
Helping bring science into society
Science writing
Are your full-time employees too busy to write articles for your in-house magazine? Are you a start-up company that needs documents producing to help show off your technology? Want a clear, readable meeting report? Need a professional to look through your organisation's archives and tell a tale about them? Or maybe you're a magazine in need of new writers?
Whether you're in academia or industry, bringing your science to the world at large starts by getting your message heard. Whatever your requirements, Exeter Empirical will create engaging stories for you professionally.
Editorial services and proofreading
It's difficult to convey technical messages clearly and in a way that grabs attention, but it can be done. Andy Extance has more than a decade of experience of communicating complex ideas to the widest audiences possible. If you already have your story, but need it to be more readable, or put into native English, come to Exeter Empirical. Proofreading English documents written by authors from non-English speaking countries is a speciality.
Interested? Want a free quote? See below for prices and contact details where you can tell us about your needs.
Including: Drug discovery, food science, adhesives, spectroscopy, protein, DNA and RNA science, nanofabrication, molecular machines and programming

Including: Semiconductors, lasers, LEDs, power electronics, renewable energy and nuclear power, optics, space, astronomy, optical and wireless communication

Including: Health, medicine, infectious diseases and the antibiotic crisis, rare diseases, sensory science, plant science, microscopy, origin-of-life research

Including: Environmental science, climate change, Bitcoin, the business of science, science for development, computational modelling, military technology, gender in science, careers, publishing, and much more
Get regular email updates from Andy
WHO IS ANDY EXTANCE?
Science writer and director of Exeter Empirical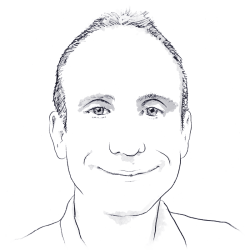 ANDY EXTANCE
Image of Andy Extance courtesy of Mosaic Science, used under Creative Commons licence
I fuse chemistry and physics – and whatever other elements cross my desk – into words, thanks to a career infused with both fields. I have been a freelance science writer since 2003, working for employers ranging from prestigious scientific media like Nature and New Scientist to companies like Tate and Lyle and Strategy Analytics. My work has been published in many places, including The Guardian, The Atlantic, New Republic and Scientific American. I am a long-standing contributor for Chemistry World and a 'brain dump expert' at How It Works magazine. My work has also been published in book form in the Bodyology anthology  and will appear in an upcoming book to be published by Dorling Kindersley. I also wrote the bookazine Future Genius: Cool Chemistry.
Prior to going independent I was news editor for Compound Semiconductor magazine, when it was owned by Institute of Physics Publishing. Before that, I worked in industrial chemistry, briefly making adhesives after spending six and a half years working at Tripos Discovery Research, an early-stage contract pharmaceutical research company. As my career has progressed, I've become more interested in how scientific ideas get recognised and adopted into general use.
I come from a working class background, with my father and grandfather both being plumbers. I studied chemistry at the University of Southampton, gaining an MChem in 1999. I'm a member of the Royal Society of Chemistry, as well as a Chartered Chemist and Chartered Scientist.
In 2014, I set up Exeter Empirical as a platform for all my writing and editorial services. As well as being Exeter Empirical's director, I have become involved in various organisations that seek to help bring science into society. In 2014, I became an editor for ScienceSeeker, becoming Editor-in-Chief in 2015.  I joined the board of the Association of British Science Writers in 2017, of which I have been chair since 2020. I also became a director of Exeter Community Energy in 2018, and served as chair from 2020-2021.
HOW MUCH DOES IT COST TO HIRE EXETER EMPIRICAL?
Quotes for work can be done in various ways, according to the project in question, and can be converted to other currencies for foreign clients. All rates are negotiable, according to customer needs. We have various rates for writing and editorial projects:
Hourly rate: £41.25
Day rate: £330
Document length rate: £800 per 1000 words
Rates for editing and proofreading:
Simple spelling and grammar: £0.03 per word/£30 per 1000 words
Spelling and grammar and correction of technical errors: £0.08 per word/£80 per 1000 words
Full-scale editing for spelling, grammar, accuracy, and to make documents as engaging as possible: £0.13 per word/£130 per 1000 words.
Get in touch using the form below if you want a quote, or have any other queries